Having suffered the brunt of multiple pandemic cycles driving us nuts in 2021 by locking us inside our own houses – almost rendering us incapable of having any sort of outdoor fun – the Americans plan to celebrate this year's Independence Day without further interruptions from lockdowns and hospital visits.
This year, Americans are more-than-ever excited to celebrate Independence Day with the spirit of reunion and freedom. According to the annual statistics from the National Retail Federation, 84% of the local citizens of America are planning commercial and traditional ways to celebrate independence – in a way that best reflects their values.
To make things easier for you, we have compiled some of the best and most exciting ways that speak "freedom" for the readers. Let's have a look at four amazing ideas to host events for the 4th of July this year:
Host a Parade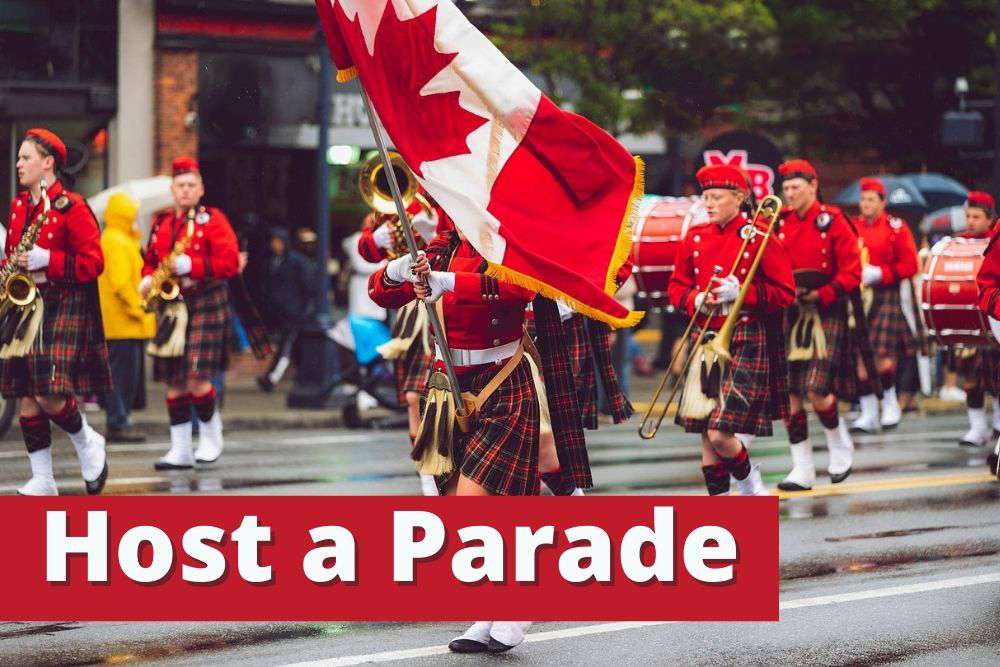 Hosting a parade might not be everyone's cup of tea, but it's one of the most exciting things to show your patriotism and excitement when celebrating independence. You don't have to go over the board with this one. You can even have a small parade for celebration's sake; the size of the parade completely depends on you.
When you get started, make sure that you have your routes planned out. Smaller parades are usually only a few meters long, and they march down the stretch of sidewalk, across someone's yard, or even the length of the driveway. The venues mentioned above are perfect for family, friendly and kid parades. Participants usually bring with them flags and little instruments. But if you want to go big scale, you can always include shenanigans like bikes, floats, and trucks. You might need to obtain permission from your city council to block the street before the parade starts. It's crucial to mark the starting and endpoints of the parade.
It will be good to plan a "rainy day" alternative to save yourself from the hassle. Utilizing garages or temporary pop-up tents that stretch down the sidewalk are good options to cater to the moist weather. If you think these ideas are too small for you, you can always check with the local facilities, gym, and YMCA. They'll be more than happy to let you use the area for an event. Event management organizations like TicketGateway are perfect for organizing small and large-scale parades. They'll help you with creating an event online, so more people can join the fun
Once you are done with the basics, you need to sort two basic things for your parade; spectators and the participants. Print catchy and attractive flyers and distribute them all over the neighborhood to encourage them to join the spirits of independence. You can even invite social media influencers near your area to make things more commercial and fun.
TicketGateway enables you to promote your event online. They also provide you with promotional Independence Day flyers, hats, and flags. While advertising your parade, make sure your route is stated clearly so the audience can know where to set up their lawn chairs. Passing out tiny flags or hats to the people lining up along the route is another great way to show festivity and patriotism.
Plan a Fireworks Show Alternative

Are you one of those who are not big fans of fireworks? There are many reasons for one to dislike or avoid fireworks, even on special days like the 4th of July. Families with children are usually less inclined towards them, and this is a great chance for you to organize an awe-inspiring parade. You can easily rent a projector or consider live streaming of the fireworks on a big screen. This can easily be done inside your embellishment or on the outdoors of your residence. Distributing small bags of candies or popcorn will only make the event more memorable.
TicketGateway can always help you create an amazing event where you don't have to worry about anything, and they'll take care of everything for you.
Another good option to enjoy the feels of fireworks is to hold an event or promotional event within your community for those who don't want to see the fireworks at all. TicketGateway can be your one-stop solution to organize such an event. You can make this more interesting by offering discounts to people that wear patriotic colors or are willing to announce the pledge of alliance. TicketGateway can set up a room for patriotic bingo or any other indoor game. Even better would be to arrange a local band or an orchestra for you to put on a mini-concert. They will also help you arrange tickets so people can come to enjoy your event and buy goods.
American History Trivia
Who doesn't like a good trivia? It's exciting, helps bring people together and most importantly, it can get really competitive. This 4th of July you can invite your friends and family for a game show event – add some bells or buzzers into the mix which will definitely take things to the next level. Divide your trivia into rounds, where all the questions will be based on American history, historical events, famous people and more.
At the end of the day, doesn't matter who wins – everyone gets to learn something and has the time of their lives. Hosting an amazing trivia like this will certainly make it the one to remember.
Cupcake Decoration
4th July has never tasted so good. This can be an amazing activity for peers at office, where everyone will gather for something other than work. All you got to do is order a batch of pre-baked cupcakes and order some red, white and blue sprinkles and icing – That's it. Invite everyone for this decoration event and let them to unleash their creative side and simply go nuts.
Family-Friendly Summer Events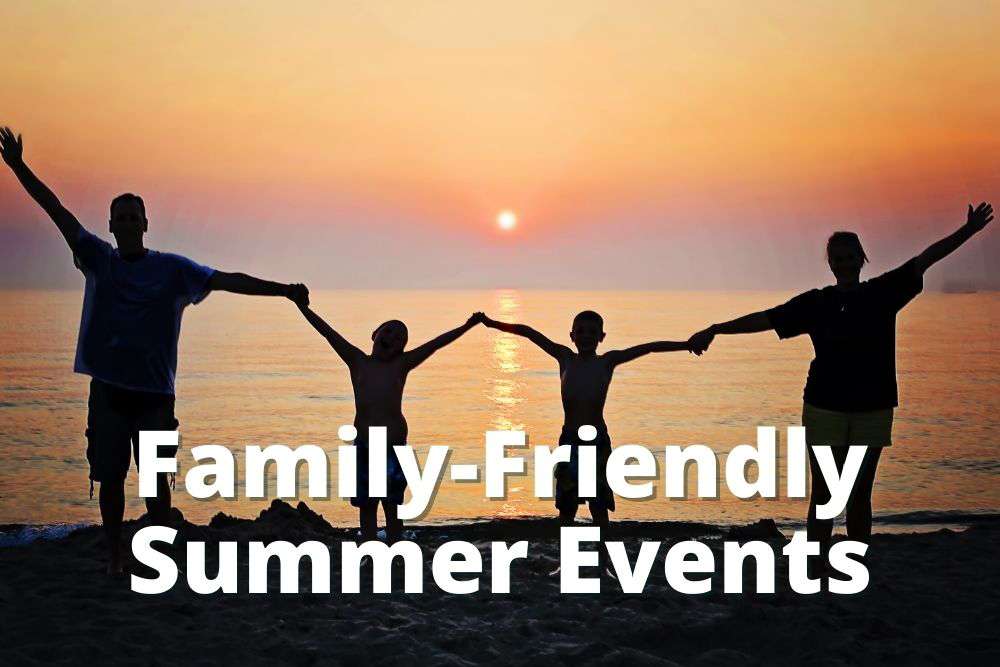 After facing the pandemic for almost two years, followed by lockdowns, and social distancing, many people are struggling to keep their families united and entertained. Even kids are pretty tired of learning virtually and not going out. So, its high time to get out, have fun moments, and enjoy life to the fullest. Fortunately, TicketGateway is there to arrange a family-friendly event for you where you and your family can enjoy the spirit of independence.
Unlike other independence day parades and barbecues, TicketGateway can help your event stand out. They'll arrange creative events like park gatherings where families bring their own food and gear. All you need to do is to contact them, and they can arrange a large park that can fit in various families. They will also find local bands who can play music while guests picnic.
Want to spread the word about these events? Contact TicketGateway right now to market your event like never before.
TicketGateway - Your one-stop solution for hosting successful events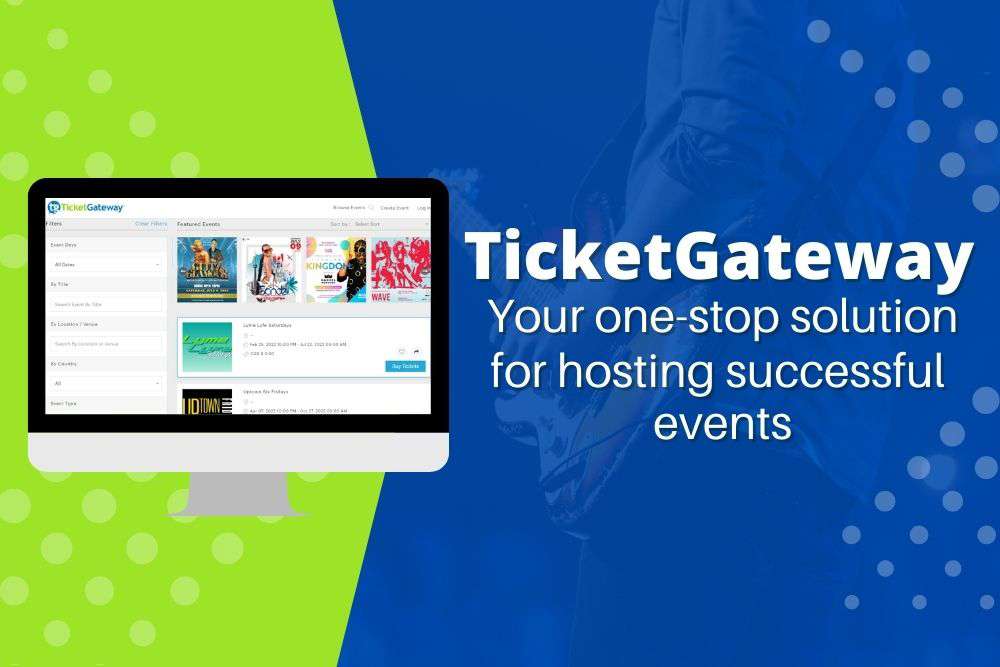 Whether it is an entertainment event or an Independence Day parade, you want to get everything done as soon as possible. No matter how excited you are about the event, you become stressed when things do not go your way. We at TicketGateway care for your time and excitement, hence we aim to add value to all our clients' events.
We provide multiple ticketing options for you to have an amazing experience. Whether you want to reserve your seats, need bottle services, or get tickets for a multi-day event, get in touch with us today!