ROCK THE BOAT ALL STAR WEEKEND 2017 ALL BLACK BOAT RIDE PARTY HOSTED BY SPECIAL CELEBRITY GUESTS
Feb 17, 2017 07:00 pm - Feb 17, 2017 10:00 pm
Enterprise 2000, 1, Poydras Street, New Orleans, Louisiana, United States
No tickets available for purchase now.
Notify Me When Tickets Become Available
Subscribe Notification
*
Tickets amount and categories may not be always available when tickets go on sell, this is just guideline.
THIS EVENT HAS AN OVERWHELMING RESPONSE!
EARLY BIRD TICKETS ARE SOLD OUT!!!
SPECIAL $69.99 TICKETS ARE SOLD OUT!!!
PLEASE READ CAREFULLY
THIS IS A TICKET ONLY EVENT!

& TICKETS FOR THIS EVENT WILL SELL OUT FAST. SO GET YOURS TODAY!!

Please remember that once we sell out, we will not have any more space available.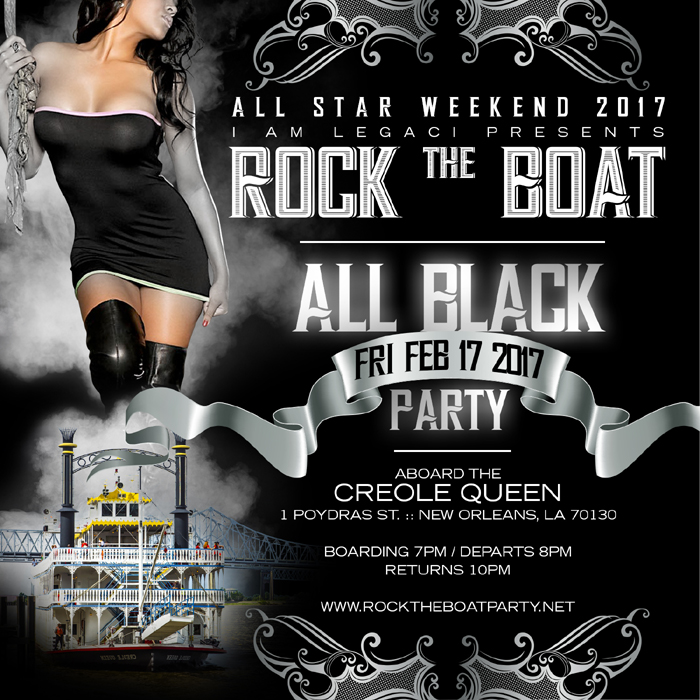 WELCOME TO NEW ORLEANS
I AM LEGACI
Presents

ROCK THE BOAT
ALL STAR WEEKEND 2017
ALL BLACK BOAT RIDE PARTY
AS ADVERTISED ON BALLER ALERT!
*** Friday February 17th, 2017 ***
Aboard The Creole Queen
1 Poydras Street
New Orleans, LA 70130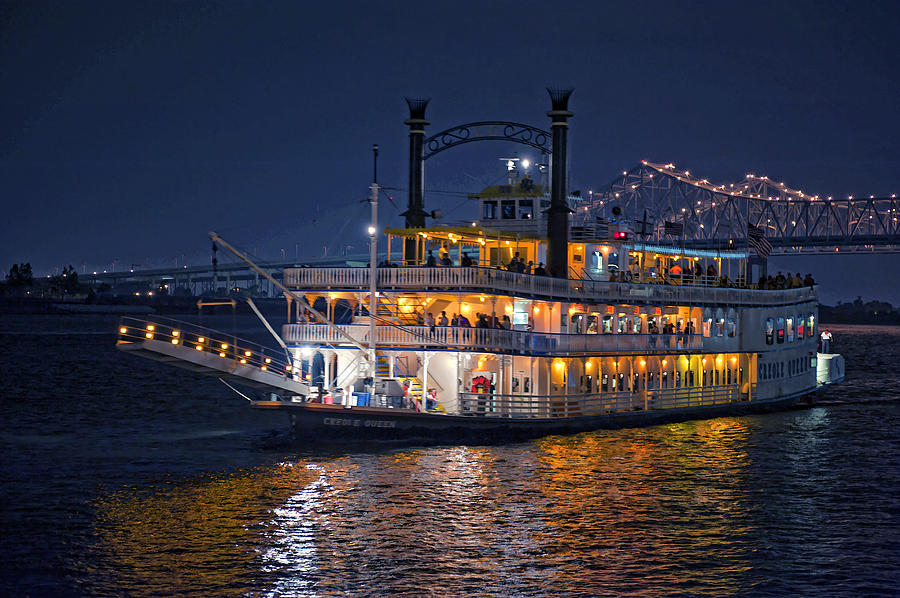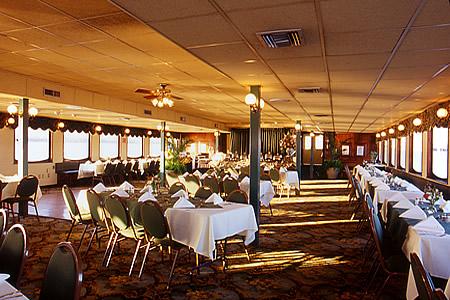 Boarding - 7:00pm
Departs - 8:00pm Sharp!!!
Returns 10:00pm

NOLA Get ready to Rock The Boat. The Biggest All Black Boat Ride Party During All Star Weekend 2017.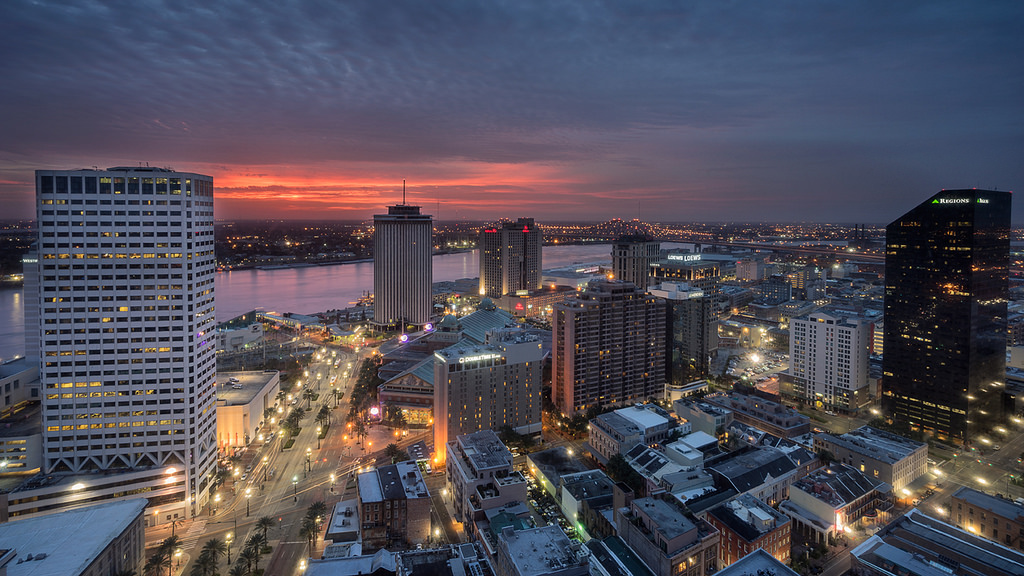 You never know who might be in attendance, so make sure you're there as we Rock The Boat!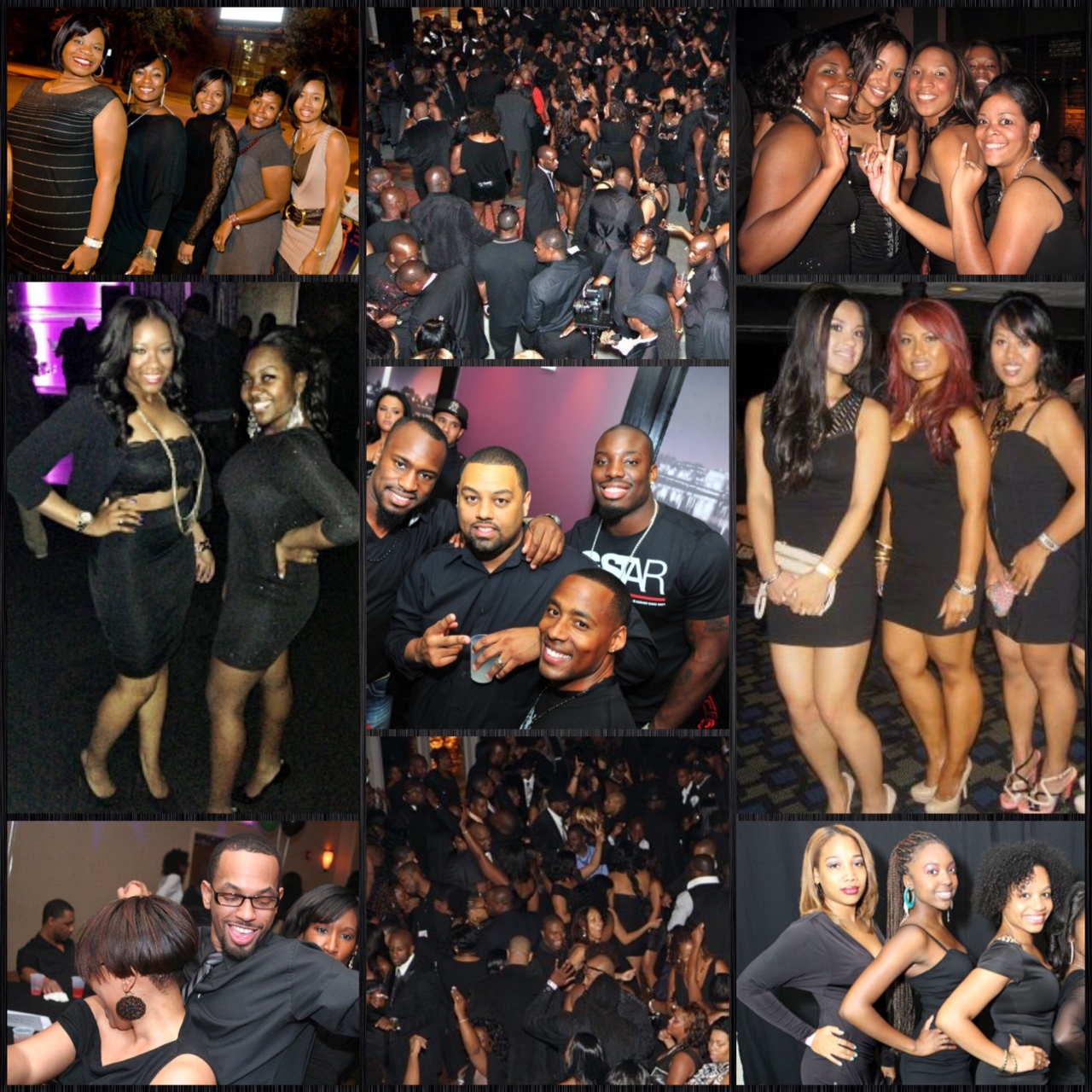 VIDEO FROM THE LAST ALL STAR WEEKEND ALL BLACK BOAT PARTY IN NYC 2015
Come party at the #1 All Black Party with over 700 people on all 3 levels as we sail on the beautiful and historical Mississippi River. This is the one party during All Star Weekend that you don't want to miss!!!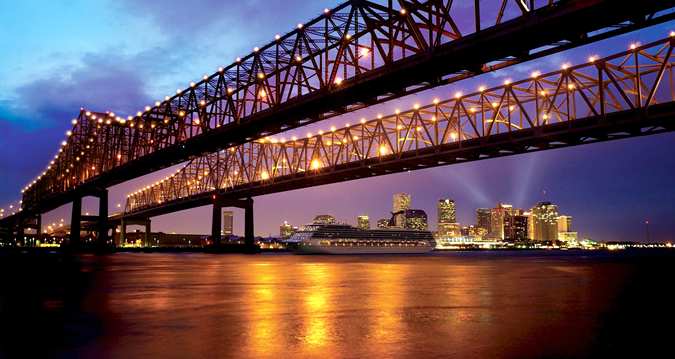 Hosted by:
Actor POOCH HALL
of BET's The Game & Showtime's Ray Donovan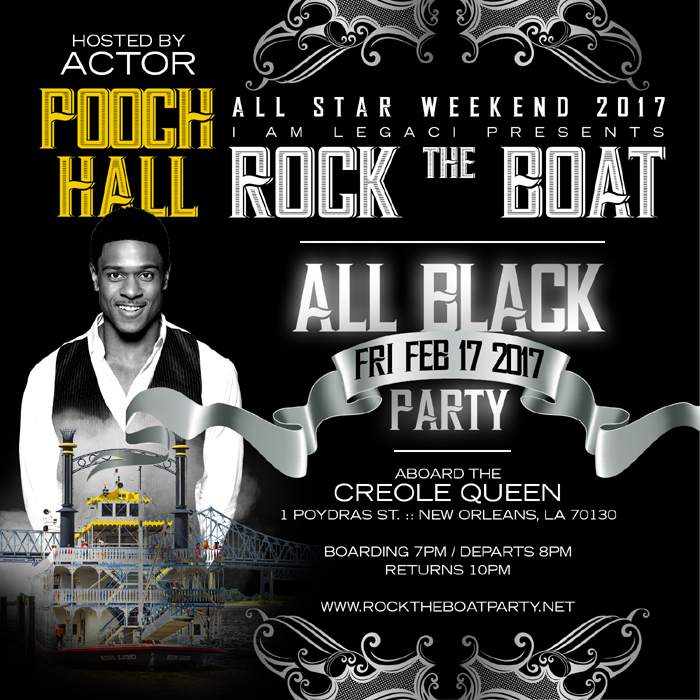 JIM JONES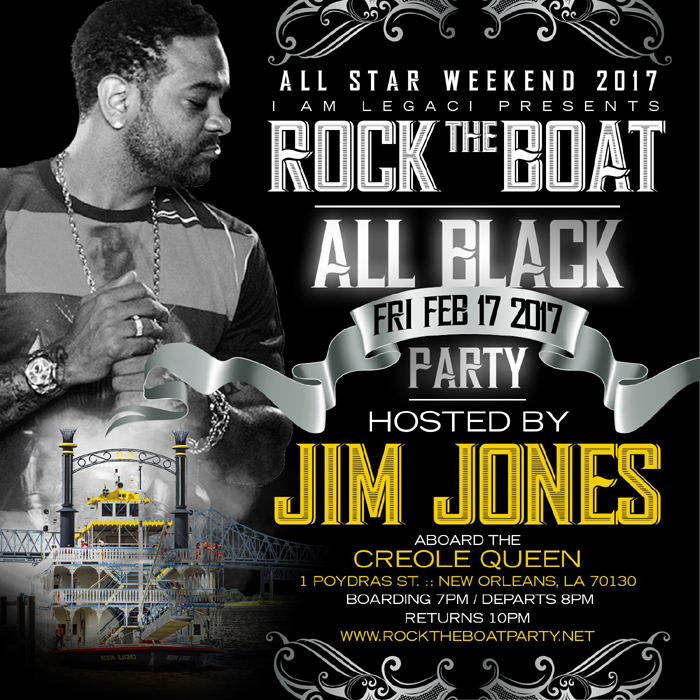 Model
BRINDA SPENCER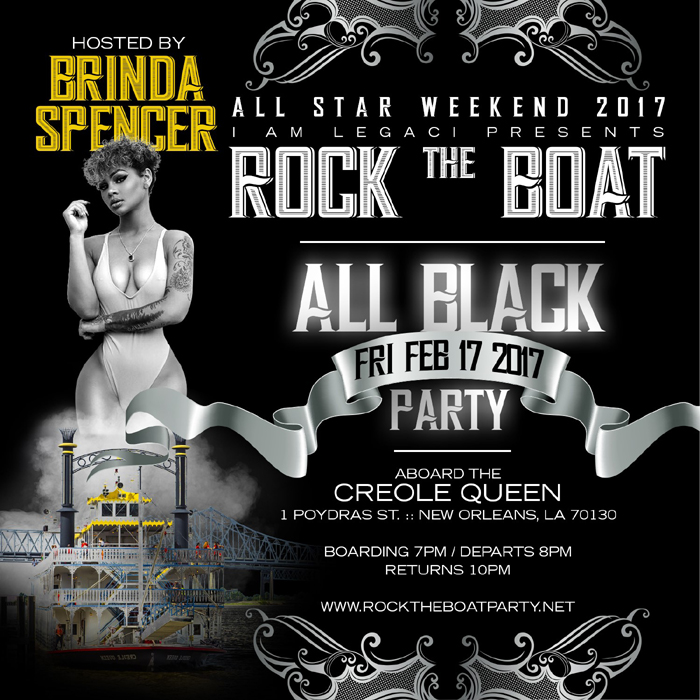 Model
JASMINE BROOK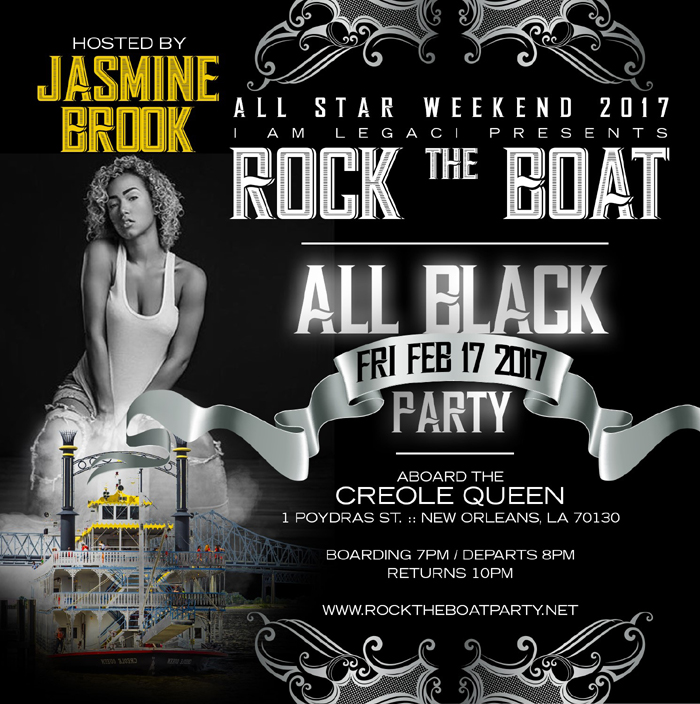 CHINEE CHOW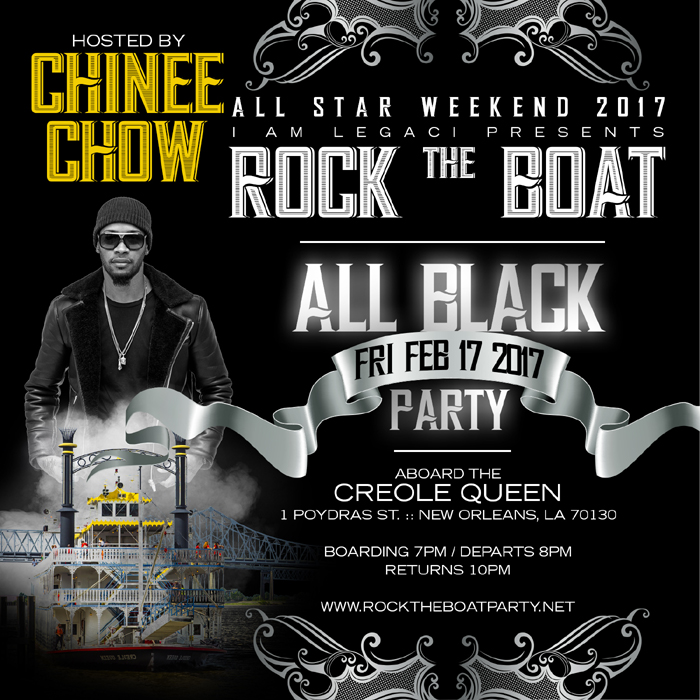 NYNEX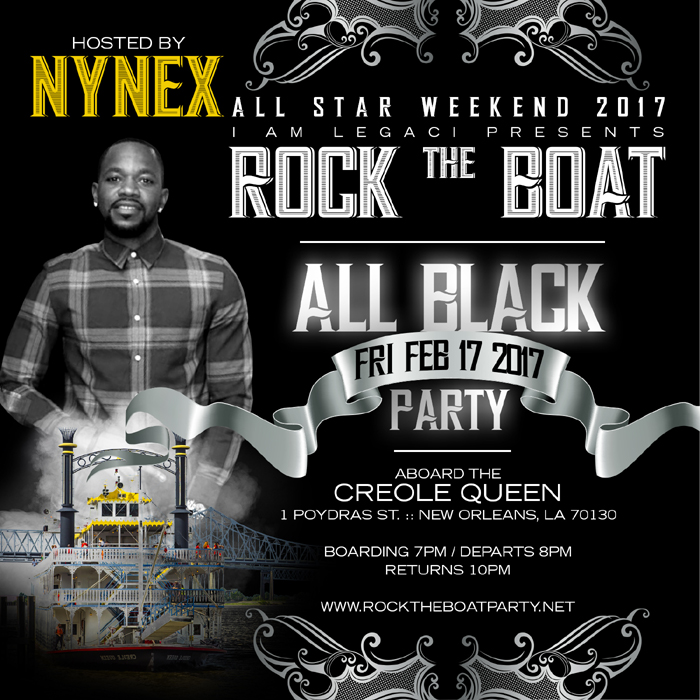 Music by:
DJ YOUNG CHOW OF HOT 97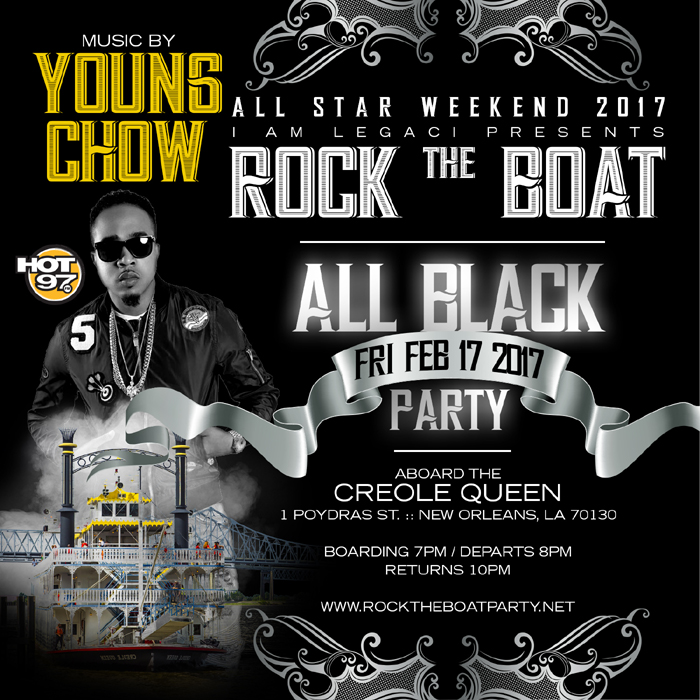 DJ SNAP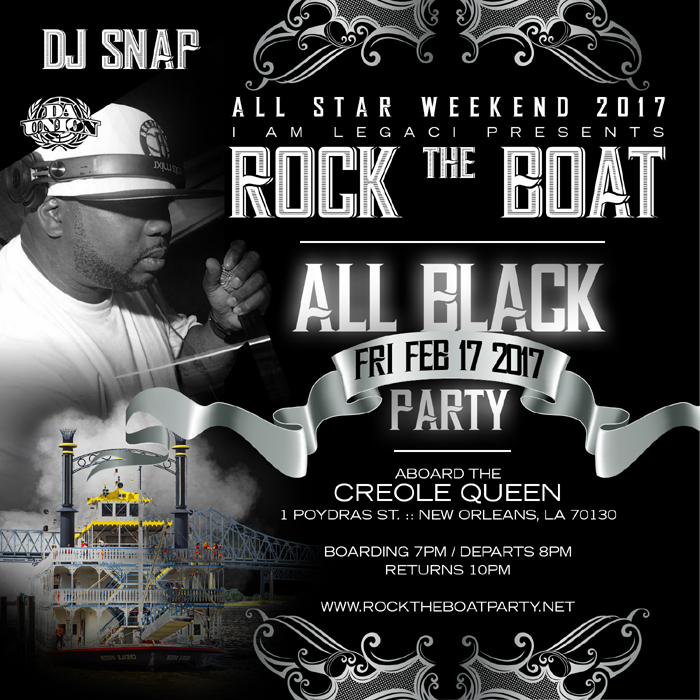 DJ RO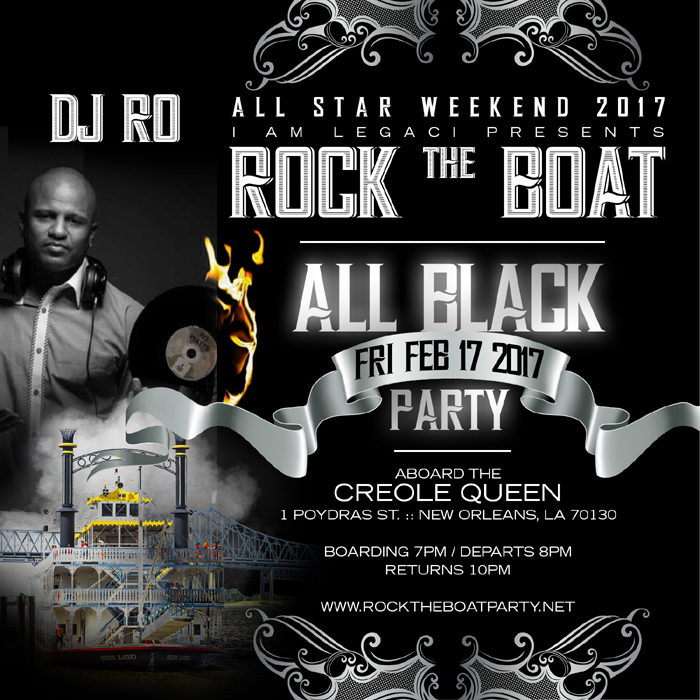 Make sure you use our Snap Chat Filter while you're Rocking The Boat!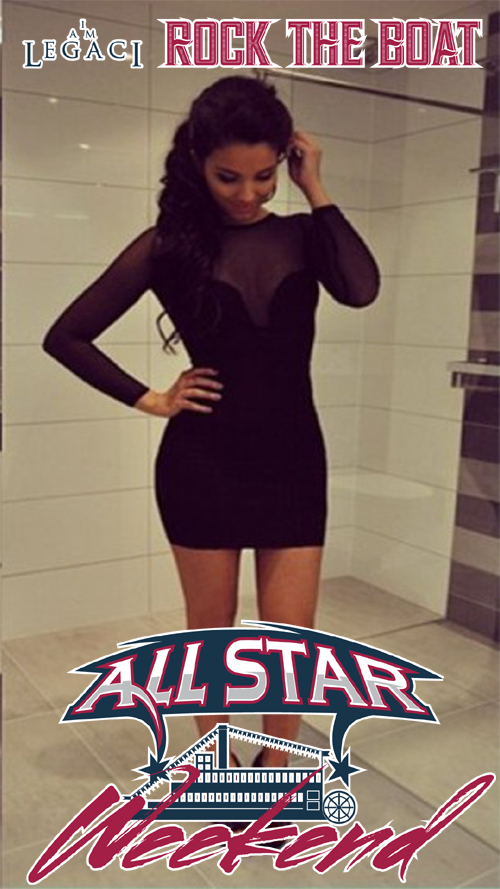 CASH BAR ON EVERY LEVEL
liquor is on sale!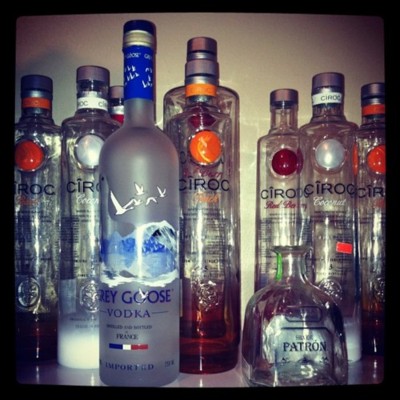 *** ALL FOOD IS ON SALE ***
Caesars Salad, Chicken & Sausage Gumbo, New Orleans Chicken & Sausage Jambalaya, Shrimp Pasta, Bread Pudding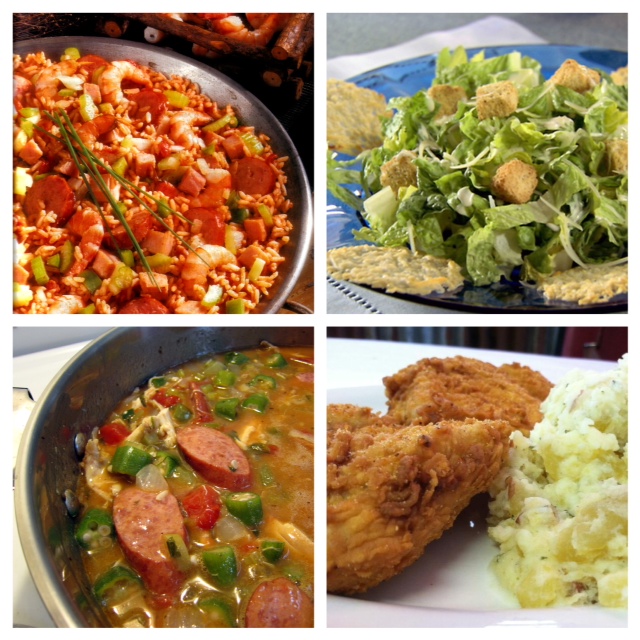 21+ with valid ID

Attire: All black preferred, but not mandatory

Big Birthday Celebration for all Aquarius, it's your time!!
Early Bird Tickets are $59.99 (SOLD OUT)
SPECIAL LIMITED TICKETS AT $69.99 (SOLD OUT)
TICKETS ARE NOW $74.99
BOTTLE SERVICE & TABLE INFO: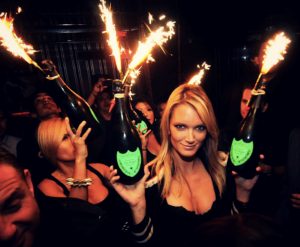 Table Service - (Pre-Paid ONLY)
All Star VIP Tables
GOLD: Table with 3 Bottles of Your Choice + Entry for 5 ppl = $1,350
PLATINUM: Table with 5 Bottles of Your Choice + Entry for 10 ppl = $2,500
(hennessy, ciroc, patron, goose, moet rose)
For Info/Tickets/B-day Celebrations/Bottles/Tables: call/text
Legaci 718-930-3959
Email: Legacire@gmail.com

You can purchase Tickets online via debit/credit card at:

*ALL SALES FINAL/ NO REFUNDS/ NO EXCHANGES/ NO EXCEPTIONS*
Youtube Video Section
Vimeo Video Section
Share Your Thoughts!
Location