Hit These Bars in Toronto For Your Perfect Raptors Viewing Experience
Are you a fan of Raptors and looking for a fun time viewing the matches with your near and dear ones? Then let us help you choose the best place to have a blast watching the matches.
Here are the most popular sports bars in Toronto to pick from for your Raptors viewing experience.
Shark Club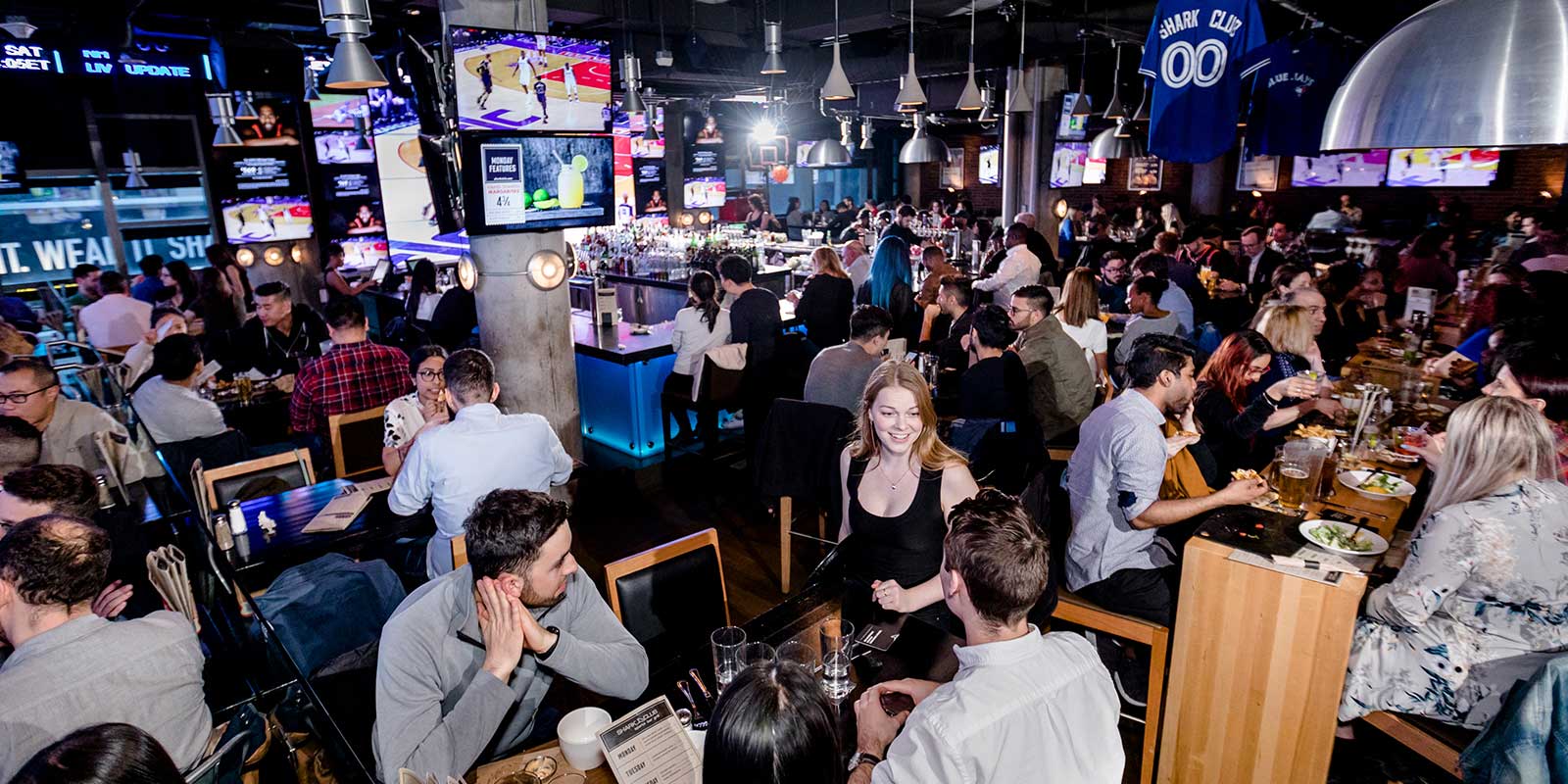 Watching sports with your friends is so much fun and when it is coupled with great food and drinks, there is nothing that can match it. Shark club situated at 10 Dundas St. E., Toronto, ON, caters to those fun groups that enjoy each moment in sports. Along with that, there's a varied range of food and drinks that the place and the ambiance makes your experience special. There are cocktails and beer at offer along with multiple screens to enjoy the match.
The Loose Moose
This is a popular bar that is close to Union Station and is well connected to the main places of the city. There are wonderful varieties of food and drinks that range out as you watch the best of the matches here. The ambiance is lovely and comfortable for a fun outing. The food is also quite popular and perhaps that's one of the reasons that for all the sports seasons, this place has been houseful. It is located at 146 Front St. W., Toronto, ON.
VIP Lounge & Billiards Club
Love to watch sports in a bar with amazing ambiance? Then this one that imparts the right amount of sophistication to your fun times. The food and drinks come in different ranges and you are sure to be spoilt for choice. It is located at 842 College St., Toronto, ON.
Real Sports Bar & Grill
Bar and grill is a perfect combination for the sports night. Taste amazing food and relish the drinks that are no less attractive but the best thing is the viewing experience that consists of multiple screens. The experience suits best for high profile matches. The grill food experience adds to the excitement. This popular bar is located at 15 York St. Unit A, Toronto, ON.
Hoops Sports Bar & Grill
It is another sports bar and grill that stands out for it's amazing ambiance as well as food. The service is impeccable and your viewing experience couldn't get any better. If this was not enough, there are fan memorabilia and the screen is quite big to give you a real life viewing experience. It is located at 125 Bremner Blvd., Toronto, ON.
Pick 6ix Sports
It is a wonderful place where you feel the fandom for the Raptors in the ambiance itself. It is a fun place to bring in the fun with one's group of friends. There is an attractive range of food and drinks to keep you glued to the match. It is a fun place to enjoy restaurant dining and loads of food and beer. It is located at 33 Yonge St., Toronto, ON.
The Bottom Line
This bar is a fun space to be in and the viewing experience is quite exhilarating. The bar is often called the classiest sports bar of the city and so does it's best to live upto the name. The food and drinks are a fun part and the ambiance offers much to remember. It is located at 22 Front St. W., Toronto, ON.
Jack Astor's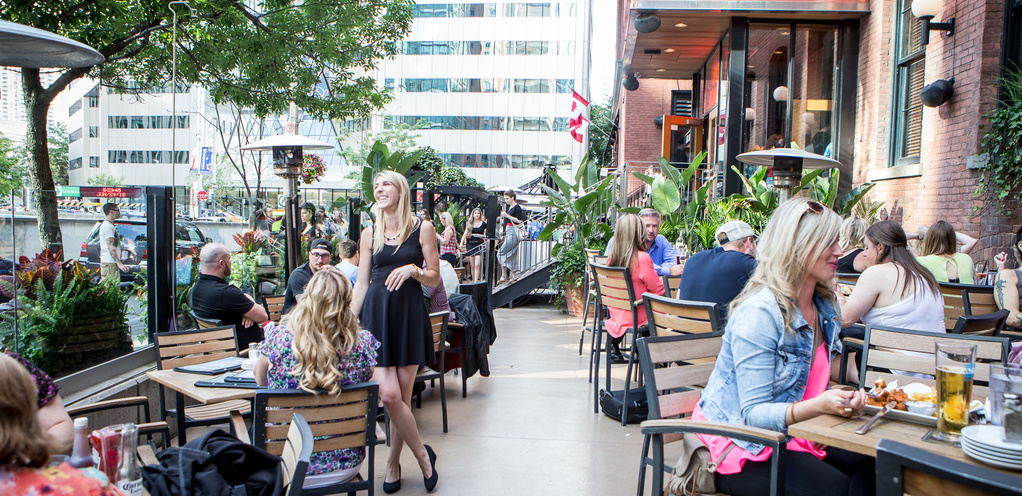 It is one of the most exciting and popular sports bars in the city that promises exciting viewing experience and also the food is a good deal to invest in. Beer and cocktail along with a classy ambiance for sports viewing is a great experience and perhaps that's the reason 3hy the last year, the place was jam-packed. It is situated in multiple places in Toronto city.