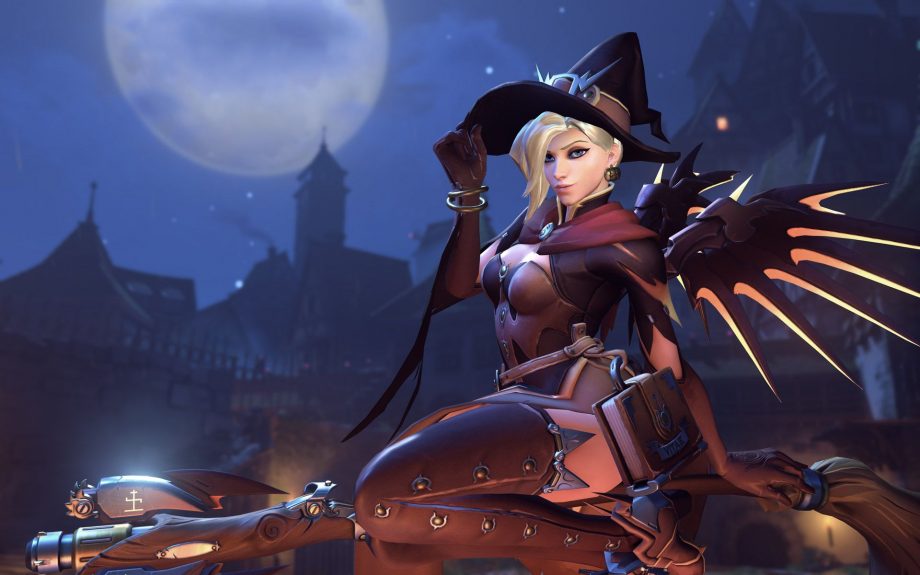 Halloween is almost upon us and that means Blizzard Entertainment is set to celebrate the seasonal occasion with another event in Overwatch. Last year saw a variety of new skins, sprays, and voice lines introduced alongside an all-new PvE mode in the form of Junkenstein's Revenge.
Details for the 2017 event have already begun emerging online, so Trusted Reviews has compiled everything we know and would love to see from this year's Halloween Terror.
Overwatch Halloween Terror – What is it?
As with all of Blizzard's seasonal events thus far, Halloween Terror is set to add a healthy amount of new content to Overwatch. The hero shooter will likely receive a bunch of new spooky items such as skins, emotes and sprays for your favourite characters.
The previous event saw a plethora of creative items introduced inspired by iconic horror films, games, and literature.

Overwatch Halloween Terror Times – When is it?
Blizzard announced in a tweet earlier last week that Halloween Terror will begin on October 10.
How long it will last is unknown, although our money is on a fortnight or so. We'll be sure to update this page once we know more.
Overwatch Halloween Terror Modes – Anything new?
The previous Halloween Terror saw the debut of Junkenstein's Revenge. This brief yet enjoyable PvE mode saw you playing as either McCree, Ana, Roadhog or Hanzo while taking on an army of Junkrat's haunted Zomnic creations.
While the mode was fun, it was unfortunately limited and a bit short. Fingers crossed Blizzard has plans to expand Junkenstein's Revenge with this year's event, offering players more variety and rewards for grinding through it with friends.
Overwatch Halloween Event Skins – What are they like?
A handful of skins for Halloween Terror have either emerged prematurely online or been revealed by Blizzard.
We've compiled some of our favourites below, including some brilliant outfits for Mei and Zenyatta.
---
Leave a Comment!
---