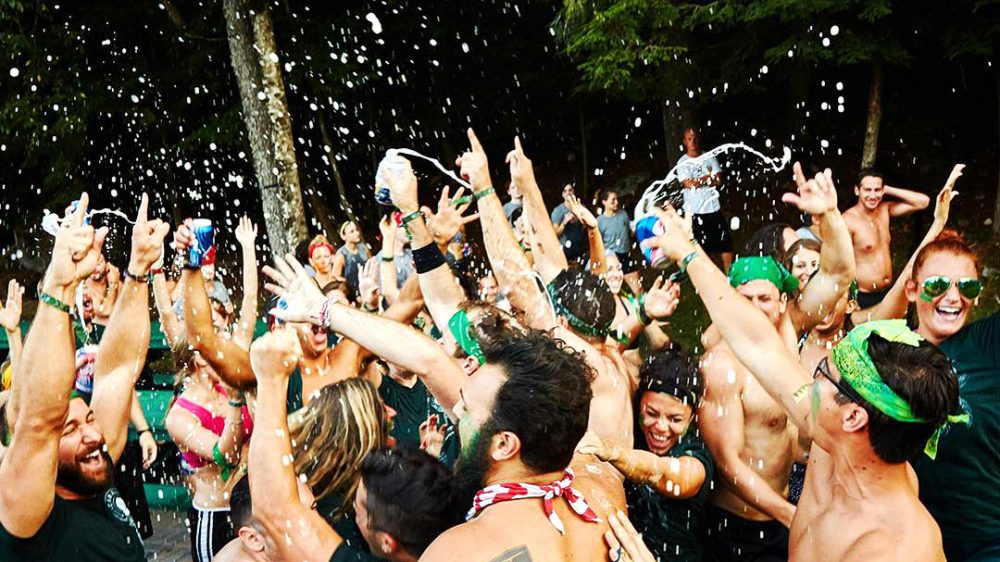 Who says summer camp is just for kids? This June, adults across Canada will have the chance to forget all the rules and get absolutely buck wild for a weekend.
Camp No Counsellors is an organization that was founded in 2013 by Adam Tichauer, a young entrepreneur who sought for a place to get away with friends. His initial idea of putting bunk beds in the middle of the woods eventually grew into a huge adult camping event that has become a huge success in the United States and Canada.
The camp moves around from city to city in North America. They have access to all camp facilities that they occupy, including all fields, dining halls and sports buildings in the area. Several athletic activities like archery, basketball, capture the flag and dodgeball are available to choose from, and make for friendly competitive events. Other cool activities like a color war, slip 'n slide, tubing, tye dying, and tug of war are also part of the fun-filled weekend. Factor alcohol into the mix and you've got yourself a five-star weekend you'll never forget.
---
Leave a Comment!
---