Event Ended
Screams From Hell Club Crawl Halloween 2019
Screams From Hell Club Crawl Halloween 2019
Oct 31, 2019 09:00 PM - Nov 04, 2019 04:00 AM
No tickets available for purchase now.
Halloween in Toronto 2019 Parties Events
HALLOWEEN PUB/CLUB CRAWL 2019 TORONTO: SCREAMS FROM HELL
Cube, Everleigh, Fiction, Underground Live, Goldie Bar, Early Mercy, Dublin Callin
4 CLUBS|4 BARS|1 TICKET|1 VIP VIP WRISTBAND|COSTUME CONTEST|LIMO PARTY BUSES BETWEEN BARS|1 WILD BAR HOP PARTY ON WHEELS|NO COVER/VIP NO LINE|DRINK SPECIALS|8+ DJ'S
This Halloween get your Halloween costumes ready and join us as we present to you the ScreamsFromHell 2019 Halloween Club Crawl Party at 4 of Toronto's hottest nightclub venues in downtown Toronto for one massive Halloween Party on Saturday October 26 & Thursday October 31. Where all transportation and cover charges included in one ticket price!! Why party at 1 nightclub when you can party at 4 of Toronto's hottest venues all across the downtown core! Club hop across the downtown core as we make our way across KING ST, ADELAIDE ST, QUEEN ST, PEARL ST & RICHMOND ST! Groups 4 more, Text 647-738-4565 for group rates promo code. Buy tickets direct on the official website and pay no service fees : screamsfromhell.com
Start your night at Dublin' Calling Party Bar 250 Adelaide St West at 8PM. Present your Toronto Halloween Club Crawl tickets to organizers who'll get you set up and give you your VIP wristband. Enjoy drinks,plus contests for the hottest costumes before buses arrive. Departure time start at 9pm SHARP so make sure you're there on time or they will leave without you! If you missed the bus you can jump on the bus at the second location!
AT 9PM The party will continue to CUBE NIGHTCLUB (314 Queen St West):
9PM-11PM- Early Mercy- 540 King St West
10PM-11PM- Goldie Bar Nightclub: 619 King St West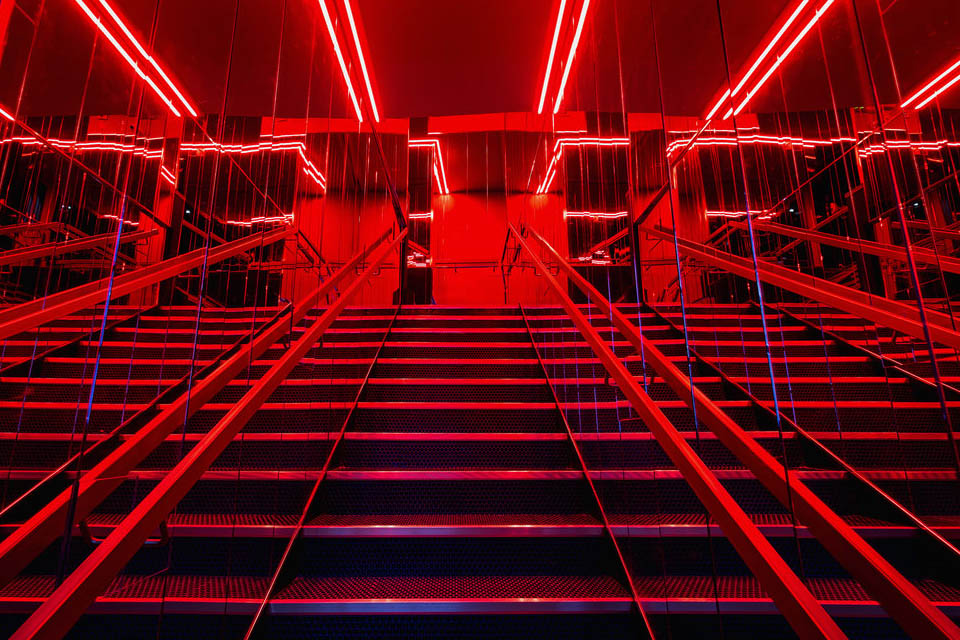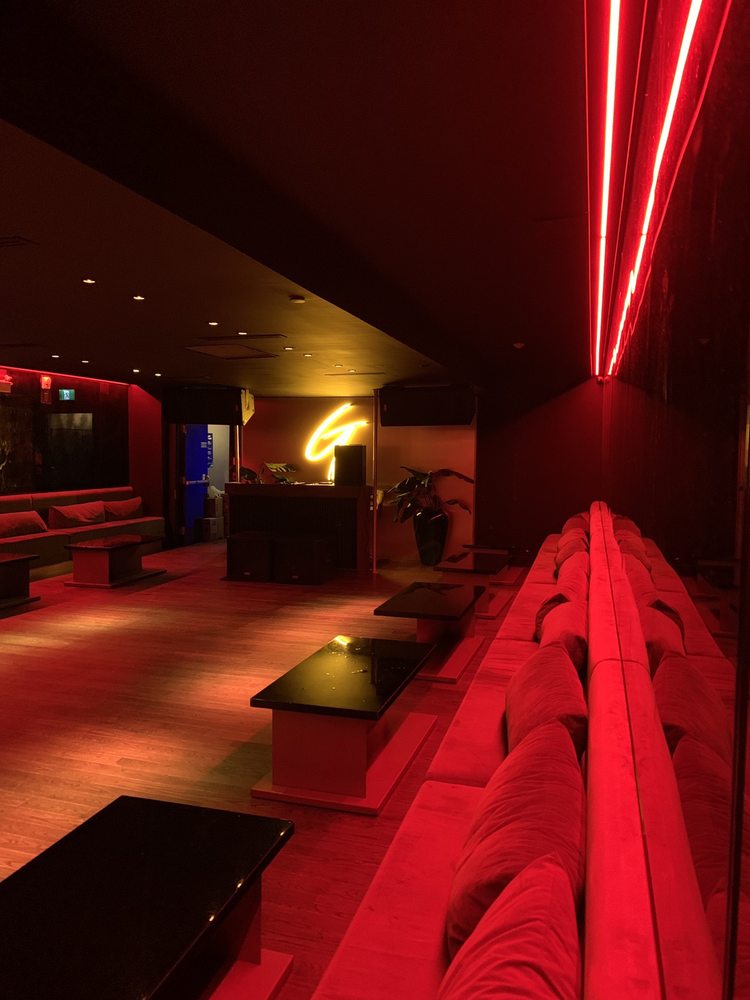 Goldie Bar King St West premiere venues will also be part of this year's Screams From Hell Club Crawl! Guests DJ's will be rocking your top tunes during the Screams from Hell Halloween Club Crawl for one unique experience! Hip-Hop, R&B, Reggae, Old School, Top 40, Reggaeton, Spanish, House.
11PM-3AM: FICTION NIGHTCLUB-180 PEARL ST(2Floors)
Fiction will also be part of the Screams From Hell Club Crawl! 2 floors, 2 sounds, multi level VIP Booths. Hip-Hop, R&B, Reggae, Old School, Top 40! VIP Booths &Bottle service available. VIP Booth package: $600 includes 3 bottles, Private VIP Booth, Mix! To book call/text 647-738-4565. Fiction will be the last stop of the night. Anyone arriving passed 11PM must meet the group at Fiction and retrieve a wristband from event staff at Fiction
Thursday October 31 Line up: Dublin Callin Party Bar, Goldie Bar, Early Mercy: View full details at https://www.eventbrite.ca/e/halloween-party-crawl-toronto-tickets-72504046555
How does it work: 1. Purchase your tickets online using any credit card or VISA Debit. 2. Print off your tickets or show them on your mobile device to retrieve a wristband at the starting location at 8PM. 3. Starting at 9PM the party will continue to your next selected venues where you and your group will enjoy no cover and instant access upon arrival with the group where you'll arrive in various luxury limo party buses, show your wristband and get in! If you purchased a VIP General Admission wristband, you may follow the group or head to any of our selected venues during set times with your wristbands 4. Dance the night away as each venue will showcase various DJ'S rocking the house 5. Don't forget to smile as our photopgraphers will capture every moment in each venue and in each bus. 6. Arrived Late? Don't worry, text 647-738-4565 when your downtown to retrieve your wristband and you can join in on the party or you may give your ticket to one of your friends to pick up your wristbands for you and you can meet at the venue we arrived to so you can start at that venue! Anyone arriving passed 11PM, make your to Fiction. Guests may club hop between venues without the group only during the event set times. When more than one venue is listed during a set time, guests may club hop between the venue's, all venues during a time slot will be walking distance.
WRISTBAND POLICY & PICK UP TIME LOCATIONS:
Wristbands are your only way into each venue without paying cover and boarding buses. Wristbands are available from event staff at 8PM-9PM at 250 Adelaide St West and 9PM-10PM at Cube. Guests passed 10PM must contact event staff in order to retrieve a wristband. Wristbands Available until last stop is reached. Guests may pick up friends wristbands as long they have a valid ticket for scanning! Anyone arriving late passed 11PM, must head to Fiction to retrieve a wristband.
GETTING FROM CLUB TO CLUB: All venues will be located in downtown Toronto on Queen St, Adelaide St, King St West, Richmond St & Pearl St. Hosts will guide you to each destination during the set times part of the Screams From Hell Club Crawl. When its time to depart each nightclub, Announcements will be made. All buses will depart outside the nightclub destination we arrived to and continue to each venue until we reached the last stop.
Costumes are absolutely mandatory for the 2019 Screams From Hell Toronto Halloween Club Crawl. If you don't have one yet, what the heck are you waiting for?? Get your 2019 Toronto Halloween limo bus tickets now and make sure you don't miss this wild party on wheels. Space on board is limited! Don't want take the limo bus or party bus? No problem we got you covered by offering the exclusive General Admission VIP Tickets which will give you the VIP treatment and no cover without the party bus. VIP BOOTH & BOTTLE SERVICE AVAILABLE A TEXT 647 738 4565 FOR PACKAGES. BOOTHS MUST BE RESERVED IN ADVANCED!
THE LIMO BUSES FOR VIP GOLD WRISTBAND HOLDERS: TICKETS VISIT SCREAMSFROMHELL.COM
TICKETS INCLUDE:
-4 Multi Level Downtown Nightclubs
-Hosts leading the way to each nightclub starting at 9pm
-No Cover upon arrival with your wristbands
-Guests DJ's and Themes at each destination
-Costume Contests & Giveaways
-Limo Party Buses Between Each venue taking you to each nightclub until we reached our last stop of the night. Each limo bus will have surround sound pumping the tunes and getting you ready to enter each 4 venues! Don't forget to smile as photographers will be capturing you on camera :)
-Photographers capturing all the fun moments in each bus and in each nightclubi
-Drink Specials at select locations
Note: This is a 19+ event. All guests must provide valid photo ID. No ID, no entry. ————————————————————————————————————–
COSTUME CONTESTS:
*Sexiest Costume *Wildest Costume
*Best Costume
*Most Daring Costumes
*Most Creative Costume
*Sexiest Couple Costumes
Music Genres: Hip-Hop, r&b, reggae, old school, house, euro, Spanish, reggaeton, top 40, club hits *Each venue will showcase DJ's and different music genres.*
Dresscode: Halloween costumes mandatory. Wear your costumes and win prizes.
Halloween Club Crawl F.A.Q:
Q- Where would everyone meet up?
A- Everyone will meet up @ at 8pm at the starting point 250 ADELAIDE ST WEST from 8pm-9pm to get a wristband, and present their ticket stubs or e-tickets and receive a VIP wristbands to get the exclusive all access treatment to the Halloween Club Crawl. Buses will start to leave at 9pm for all VIP Ticket Holders to the next venue. If your late passed 9pm, we recommend heading to the second location to start your night. If your late passed 10pm, you will have contact organizers on how to get a wristband. Arrive early as buses can leave early.
Q- Any group rates?
A- Limited group rates available. Group rates & promo codes please text 647-738-4565 for promo codes!
Q: We missed the bus?
A: If you missed the bus, contact event staff for instructions on how to board the bus.
Q- What time do the buses leave?
A- Buses will Start to board/ leave at 9PM sharp for all VIP bus Ticket holders. General admission ticket holders will follow various group leaders to each destination until we have reached our final stop for the night. If you missed your bus at 9pm you can jump on at your second location and start from there.
Q- How do we get from club to club?
A- All VIP bus ticket holders will all aboard our party bus transportation or limo party buses which will bring you to all 3 venues. All general admission VIP Ticket holders will present their wristbands at the venues to gain access to the event by following our leaders. Venues are minute apart. Announcements will be made when its time to head on over to the next venues.Must follow the group. General admission ticket holders can crawl between bars during set times with the group. Guests may club hop between selected venues when more than one venue is available during set times as those venues are seconds apart!
Q- What if I can't make it to the 1st location to pick up my wristbands?
A- We recommend everyone to arrive at the main stop if you can't make it please send someone to pick up your wristbands and you can meet them at their current location to join the party.If you can't make it to the first venue, call.text for instructions how to get your wristbands at the second location. You can also jump onto the club crawl at the second location. If your late passed 10PM you must contact event staff to retrieve a wristband . Wristbands will be available until we reached the last stop
Q- Are costumes mandatory?
A- Costumes are mandatory but if you don't want to wear a costume no problem you still can join in on the fun
FOR MORE INFO/GROUP RATES/BOTTLE SERVICE CALL.TEXT 647-738-4565|
VIEW LAST YEAR'S PHOTOS AND VIDEOS AT WWW.FACEBOOK.COM/HALLOWEENCLUBCRAWL
Share Your Thoughts!
Location