BARCODE SATURDAYS TORONTO'S #1 URBAN PARTY
No tickets available for purchase now.
Notify Me When Tickets Become Available
Subscribe Notification
*
Tickets amount and categories may not be always available when tickets go on sell, this is just guideline.
Reduced Price
Reduced Price with the Ticket before 1:00 AM
Sign up for the ticketgateway.com newsletter to recieve the latest news
Sliver Package
Price: 300.00
What's Included: 1 Non Premium Bottles, 1 House Champagne, 4 Comps, 2 Redbulls, 2 Waters, Small Size Table or Stand Up
Sale ended
---
Barcode Saturdays Toronto's Saturday Night Ritual…..2 Floors 2 Sounds!!
Saturday Aug 18th 2018 Barcode's "TRAP OUT" Party ft Special Guest DJ WIKKED
BOTTLE SERVICE EXTREMELY RECOMMENDED!! VIP Booths Starting at $325 All In (Includes 4 in Free )
Musically Entertained by:
ILLEGAL ALIEN
DJ GRIFF
ACTION PAC
Hosted by: MC CRAZY CHRIS
Playing the Best in HIPHOP-REGGAE-RNB-SOCA-TRAP
Cover Charge:
– Ladies Free Before 1130pm On Guestlist
– $15 Reduced Cover Before 1am On Guestlist
– $20 Regular Cover
For Guestlist or To Book your VIP Booth Text 416.735.7827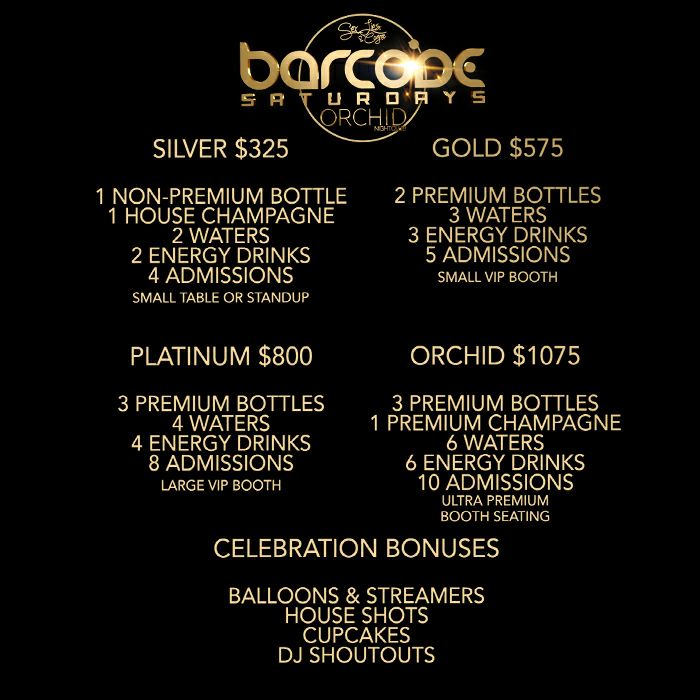 Youtube Video Section
Vimeo Video Section