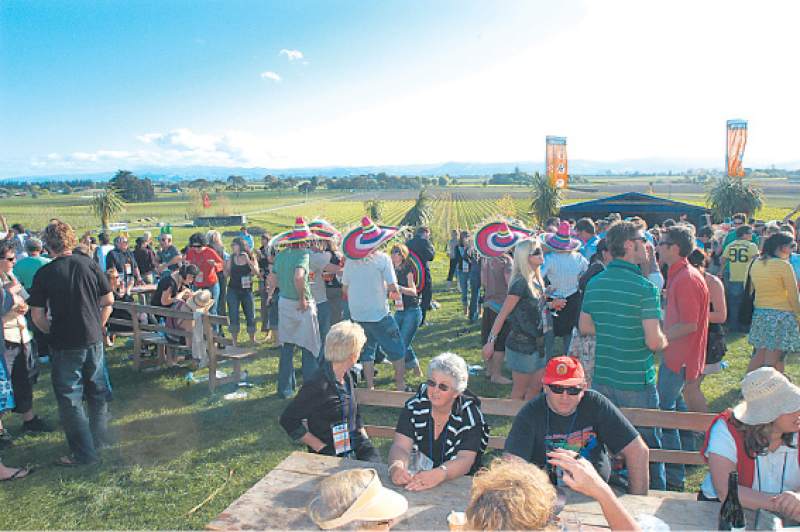 There is no food and wine festival planned for Labour Weekend in Gisborne this year but wineries have pulled out all stops to make sure this district stays on the map for people to visit.
Festivities begin on Friday night with a Spade Oak and The Marina degustation dinner at the Marina and a Bridge Estate degustation dinner at The Works.
On Saturday there will be a number of wine and food-related activities, starting with the Chardonnay Express — which includes a ride on Gisborne's historic vintage steam train Wa165.
Matawhero Wines will hold a Chardonnay-among-the-vines event, as well as an exclusive four-course lunch in their underground cellar.
Millton Vineyards and Winery will hold a series of workshops over Labour Weekend.
There will be a number of events hosted on the Millton family estate to suit people who want to sit in the sun and sip wine while listening to live music or learning about biodynamics for your garden.
On both Saturday and Sunday, Wrights Vineyard and Winery will hold a vertical chardonnay tasting with food and live music at the cellar door.
Bridge Estate and Stonebridge Wines will be open with food and bands both days.
Also both days, Kirkpatrick Estate will have the cellar door open from 11 to 4pm with antipasto platters available.
Another winery and food match — Bushmere Estate and The Vines restaurant — promise great food and platters on both Saturday and Sunday.
On Sunday there will be free live music, with no entry charge, all weekend and a marquee in case the weather is bad.
Sunday will see another Chardonnay Express event, if there is the demand, and Matawhero and TW Wines have teamed up to put on a mini wine festival.
The First Light Wine and Food event will be on Sunday between noon and 6pm, and $40 tickets will include the bus service to, from and between the two vineyard sites.
There will be wine, food and music at both venues.
Matawhero owner Kirsten Searle is delighted to be able to offer people "a fantastic afternoon among the vines".
"Gisborne has always been a place to visit at Labour weekend and we are looking forward to continuing this tradition".
TW Wines owners Geordie Witters and Paul Tietjen are thrilled to host on their site on the Golden Slopes, which they say has long been a favourite spot for many guests over Labour Weekend.
Chief executive of Activate Tairawhiti Steve Breen says these events are supported by Activate Tairawhiti which is backing the Weekend of Wine and Food through their marketing efforts.
Mr Breen said TW and Matawhero are well-known Gisborne brands.
"We know they will put on a fantastic day. We are really excited about getting behind this exciting event."
Transport provided
Event co-ordinator Georgina Kemp said there would be adequate numbers of buses to transport guests around the circuit on a timely basis throughout the day, to ensure everyone had a great experience.
Buses will leave from the Gisborne i-Site from 11.30am, linking throughout the day between TW and Matawhero, and returning there after 5pm.
Tickets went on sale yesterday from Ticketek and will be available from the Gisborne i-Site.
Another different event for Labour Weekend will be a pop-up cellar door at Kaiti Beach at Gisborne Yacht Club from 11am to 6pm.
Hihi Wines, Garagiste, Cognosenti, 747 Estate and Harvest Cidery have joined forces, with chef Mark Gardner providing food.
This is a free entry, family-friendly event on the beach with wine, ginger beer and cider.
There will be a virtual jukebox and entertainment for the kids.
Also on Sunday will be Heart of Gisborne's Labour Weekend Fiesta Street Food Festival. Last time it was a huge success in Peel Street and this time it will be in Grey Street.
---
Leave a Comment!
---